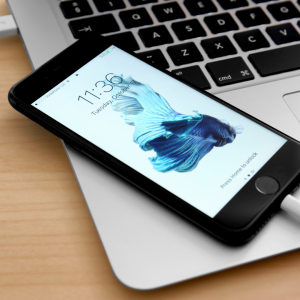 Apple products have been some of the most sought-out technological devices in the world, selling over $300 billion in 2022.
However, in the latest security bulletin, it was revealed that Apple devices that are not recently updated are prone to security breaches and exploitation!
This means that you can be prone to an attacker that could install programs, view, change or delete data and accounts, or create new accounts.
And the people who are most vulnerable? Those who operate with administrative user rights!
Large and medium business entities are at especially high risk, but small business and home users are susceptible too.
Make sure to update your Apple products now if you still have the following operating systems:
Safari versions prior to 16.1
iOS versions prior to 16.1, for iPadOS 16 and later, for iPhone 8 and later, iPad Pro (all models), iPad Air 3rd generation and later, iPad 5th generation and later, iPad mini 5th generation and later
macOS Big Sur versions prior to 11.7.1
macOS Monterey versions prior to 12.6.1
macOS Ventura versions prior to 13
tvOS versions prior to 16.1
watchOS versions prior to 9.1
It's better to be safe than sorry.
If you need help with updating your devices and need IT support, contact us!