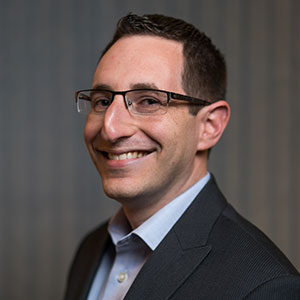 Michael Hornby
Michael Hornby is the Founder and CEO of Techmentum. He has used his 20+ years of IT experience to drive Techmentum forward to become a leading technology services company, delivering best-in-class solutions for businesses at extremely affordable prices. Today, he is extremely active in setting technology policy and strategy within the company and for Techmentum's clients.
Michael began his IT career in high school, doing part-time IT work for a small doctor's office. He continued working various IT jobs throughout college, where he received Bachelor's degrees in Computer Science and Engineering from Rutgers University. Michael left a job doing software development for cell phones at Motorola to start an IT support company supporting home PC users. As technology evolved, so did the company, which moved into exclusively supporting businesses.
Michael had exposure to computers from a very young age. As a child, he was enthralled by the internet, accessing it from the family's home computer over a dial-up modem. He created his first website before the age of 10, and built several computers for himself and family/friends.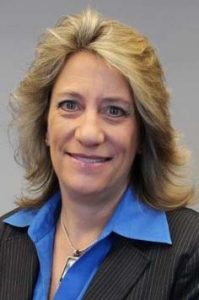 Sue Fuqua
Sue Fuqua is the CTO of Techmentum. Prior to joining Techmentum, she founded Mile High Networks in 1998. Sue has a passion for helping people with technology. It started when she was exposed to computers at an early age and found she had a keen aptitude towards technology. Since then, she's held a great enthusiasm to assist others with anything related to computers and the Information Technology field.
Sue began her business career in restaurant management (despite her love of technology) and after spending six years in the field, she realized her passion was still working with computers. That's when she decided to pursue her Bachelor of Science degree in Computer Science and Mathematics. Throughout that quest, she found herself helping classmates understand complex technical concepts and realized she had a special skill, helping bridge the gap between technology and people. Everything Sue did from then on was what she loved to do, help people understand and deal with technology.
After she completed her degree she began working in the Information Technology field. It was then she discovered the lack of skilled technology experts capable of truly assisting business owners and executives gain control of their technology assets. That's when she put her distinctive skills and passion to work by starting Mile High Net in 1998. Throughout the years, she's found great satisfaction and success helping Mile High Net clients understand complex technical concepts. In fact, many of the clients she helped back in '98 are still with her today.
Did we say yet how much she loves helping people with technology?